It was time! We had to wait half a year until the day finally came. Not only was the patience slowly running out, but also the nerves were starting to run dry. But more about that in another blog post – because today it's about the day we picked up Nicos Nissan Skyline R34 GTT from SW Performance in the Netherlands! Sam Woo imported the car for Nico from Japan. Due to COVID-19, among other things, the car was at Dutch customs for months.
---
Friday, July 24th, 2020, 7:40 am. The alarm clock shooed us out of bed. We had a quick breakfast before we were driven to see my mother and her boyfriend. Hard to believe, but they were even happy to be able to do the 9 hour roadtrip with us <3 We were so grateful to them for doing this with us. Our short vacation in Holland, which we had planned first, was (again) no longer possible due to COVID-19 and we had to reschedule.
Luggage, odds and ends for the Nissan were already packed and only had to be thrown into the trunk:
Temporary license plate, oil (just in case), a new air filter and some tools to put the license plate on the back. Of course, the Skyline only had space for a small license plate at the back, as it is a Japanese car.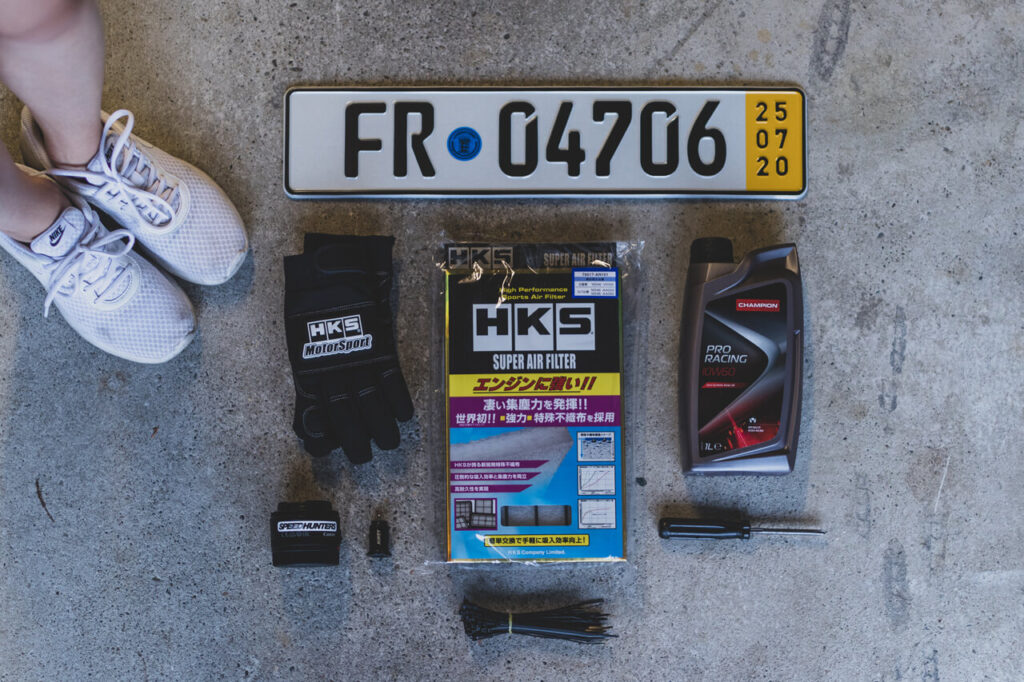 So on Friday we drove about nine hours from Freiburg across Germany to Haselünne in northern Germany. There we made a one-night stopover. The Landgasthof Redeker is really to be recommended. A very quiet location, friendly staff and most importantly: incredibly delicious food. Especially after such a long journey. I ate my crispy chicken burger in no time at all! 😀 Well – admittedly – Nico had to eat a little leftover …
---
Well rested, we started the next morning after a hearty breakfast towards the Netherlands. To be more precise, exactly one hour drive heading Hoogeveen to SW Performance.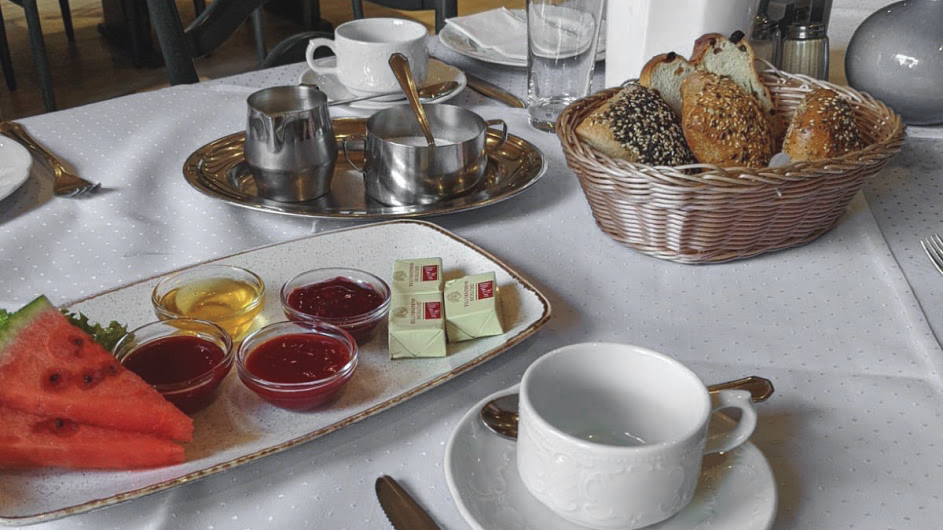 The excitement was huge when we pulled into the driveway. Not only in a positive sense: the question whether the car met expectations was still an issue. As a matter of fact, we hadn't seen it live before. The entire time we trusted Sam's expertise and the tenders from the Japanese dealer, as well as all the images and video material that Sam had sent us.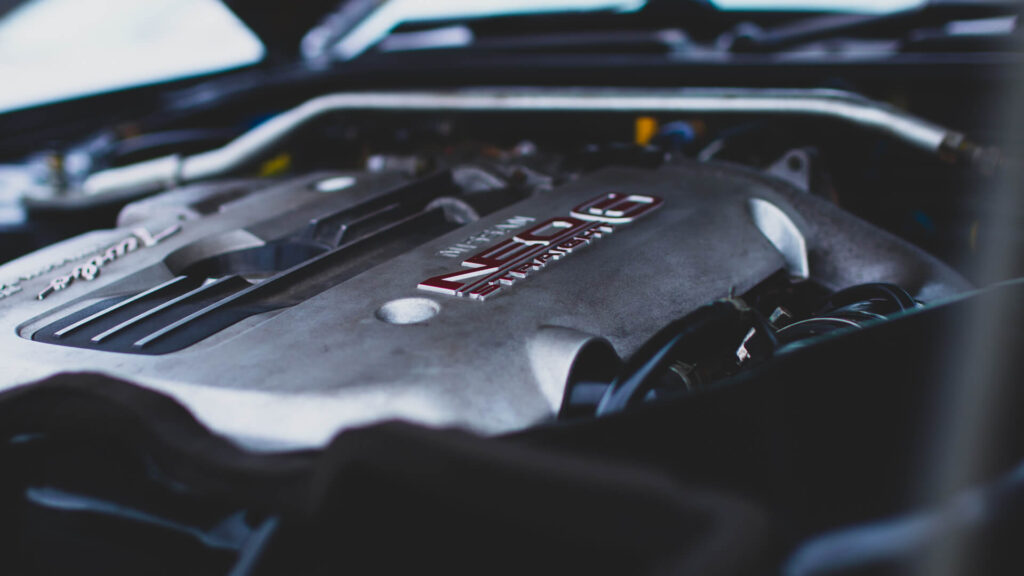 Car handover in Hoogeveen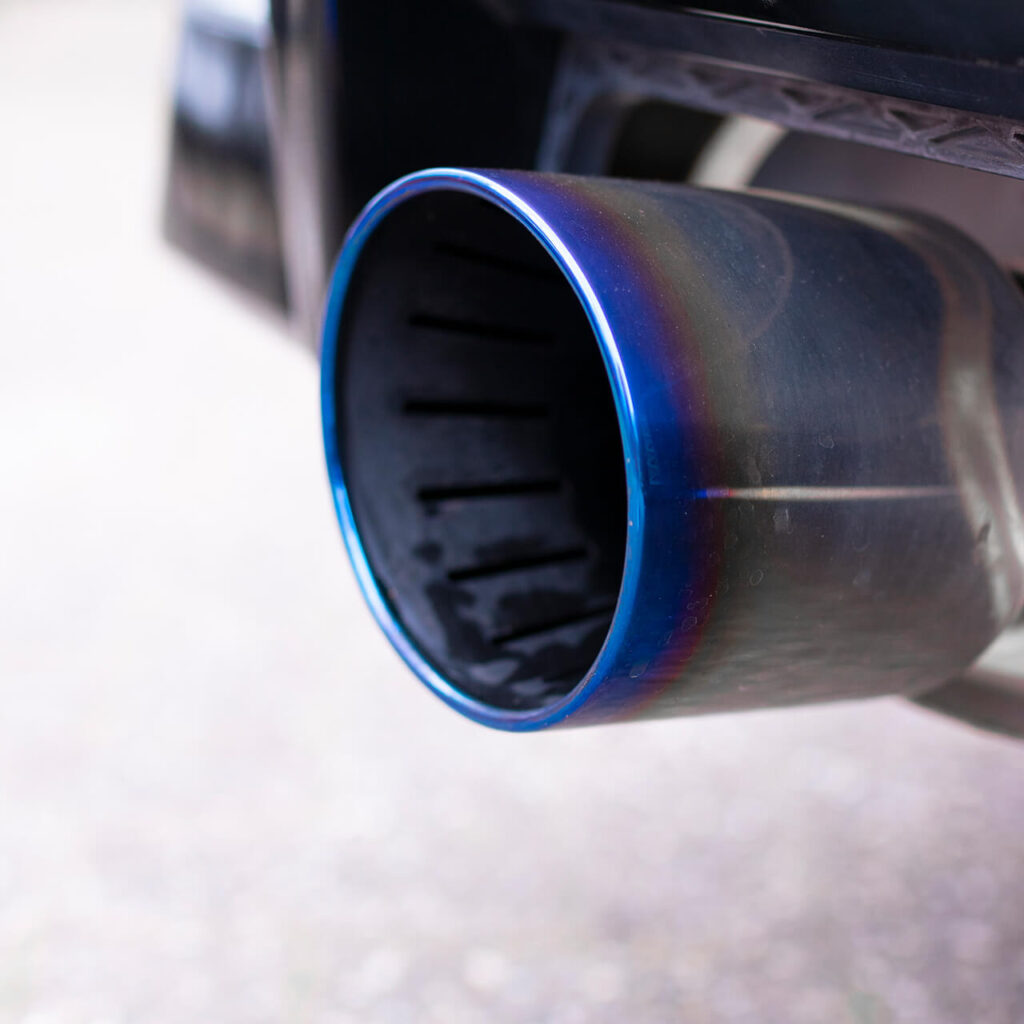 Nico's Nissan Skyline R34 GTT was parked ready to drive next to an R32 GTR and a Nissan Silvia and the first tour showed that the worries were largely unfounded. The car was as expected, the specified flaws correctly described. When the ignition key was turned for the first time, there was a sonorous, deep grumbling six-cylinder sound. YESSS! The engine ran smoothly and perfectly on the first test drive and the dimensions of the heat-colored tailpipe exceeded all expectations 😀
Unfortunately, we didn't spend a lot of time with Sam. We knew that there were still eight to nine hours of highway driving waiting for us. So we did the rest of the paperwork, had another coffee and looked for reptiles in the lighted terrarium – until Sam told us it was empty…
The most difficult excercise was in advance, to get the short-term license plate in place. I don't know how you guys would feel. But I didn't really feel comfortable with the plate only glued on with tape. 😀 Most time of the return trip, I was looking for flying license plates in the rearview mirror. But: We can recommend this method. Even for some speeds around 150 km / h it didn't even loose up the tiniest bit 🙂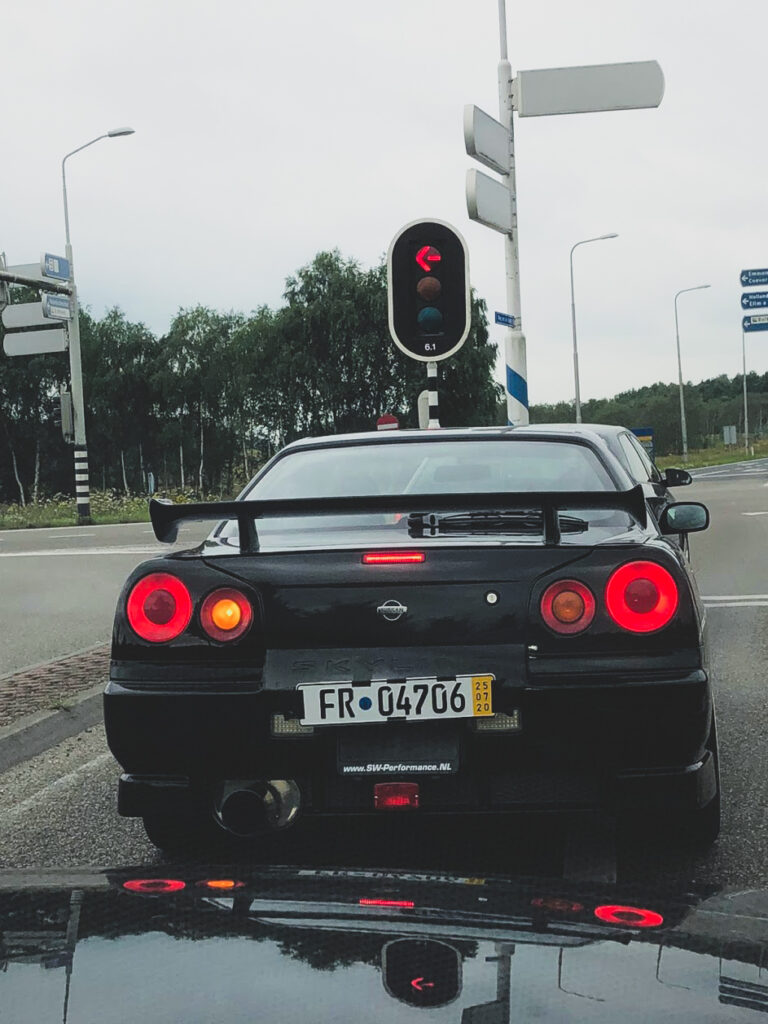 Heading home to Freiburg
After a short thank you and the handover of the Freiburg Pilsner we had brought with us, we said goodbye to Sam and drove back home. Nico had already practiced right-hand steering in Ireland last year and was not a complete beginner. So everything went smoothly, only a few narrow construction sites were quite exhausting in the long run.
I don't want to withhold a few interesting impressions from you on the way back. I was beginning to think that one or the other would probably look a bit at the Nissan Skyline when we stop at a gas station. But I did not expect that I am now on some photos on the highway! 😀 There was a couple our age in a chic Mitsubishi Lancer station wagon. They cranked the window down next to us on the highway to wave and give us a "Thumbs Up". We also talked for a while with two guys at the traffic lights because they wanted to know which model it was exactly.
We definitely had fun on our way back, and we're looking forward to more of it!
Back at home
Halb verhungernd stießen wir am Samstagabend dann endlich mit einem kühlen Radler und Falafeldöner aus dem dorfeigenen Kebaphaus an und feierten den erfolgreichen Transfer. Und dem Ende einer gefühlt ewigen Wartezeit, die sich aber bis dato sehr gelohnt hat.
Half-starved, we finally toasted a drink on Saturday evening with a cool beer and falafel kebab from the village's own kebab house and celebrated the successful transfer. And of course the end of what feels like an eternal wait, which has been very worthwhile so far.